Samsung's new PC lineup, Galaxy Book3 Pro 360, Galaxy Book3 Pro and Galaxy Book3 360 have gone on sale in the Indian market.
The Galaxy Book3 series is designed for people who require multi-device connectivity and premium hardware to enhance their productivity and creativity. The new Galaxy Book3 series is available across samsung.com, amazon.in and select retail outlets.
Samsung says that the Galaxy Book3 series has been designed keeping in mind the needs and expectations of consumers for connected devices in a multi-device world. Collaborating with the industry, the Galaxy Book3 series sets a benchmark for multi-device connectivity to enable consumers to work and perform creative tasks across devices and operating systems.
The Galaxy Book3 series offers users a connected experience thanks to phone-to-PC connectivity across the operating system. For enhanced multitasking, users can seamlessly switch between multiple screens on Samsung smartphones and tablets. With the Multi Control feature, users can control PC, Galaxy Tab and Galaxy smartphone with the Galaxy Book 3 Series keyboard and trackpad, enabling smooth drag-and-drop or copy-paste functions between devices.
Furthermore, the Galaxy Book3 series offers high performance with upgraded CPU, GPU and display. The Dynamic AMOLED 2X display and its 3K resolution reveal fine details, and the adaptive 120Hz refresh rate ensures a smooth viewing experience.
Galaxy Book3 price and offers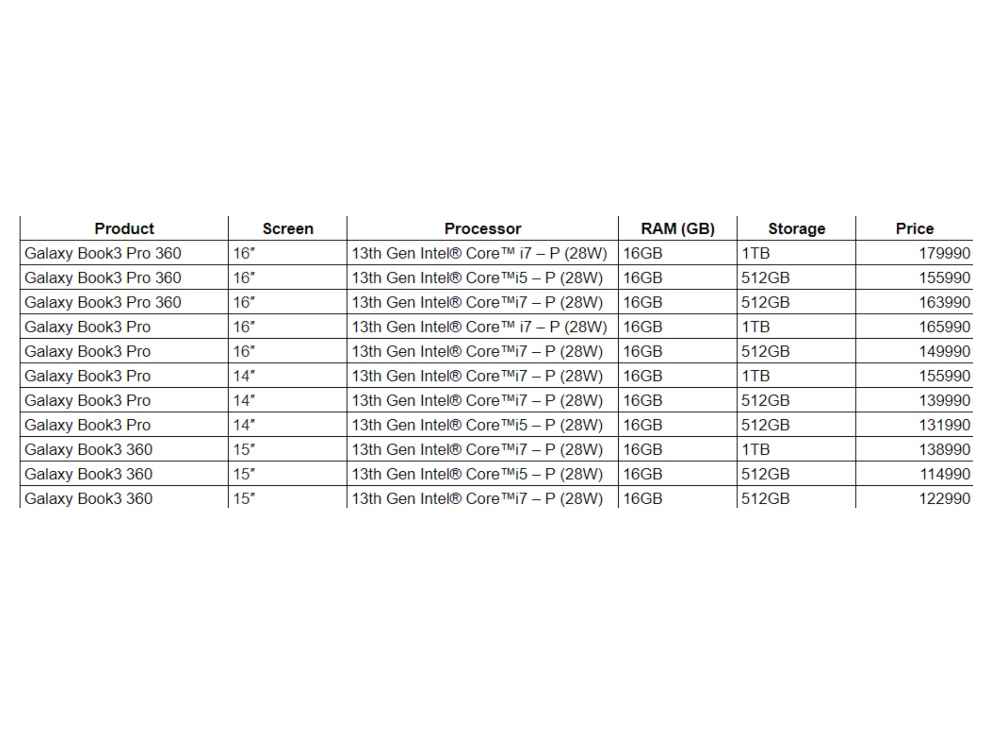 Customers purchasing Galaxy Book3 Series can also buy Galaxy Buds 2 at a special price of Rs.1999 only. Apart from this, all customers can get Rs 8000 bank cashback or Rs 6000 trade-in bonus and Samsung Finance + Rs 8000 cashback. Additionally, you can also opt for easy EMIs of up to 24 months if you wish.